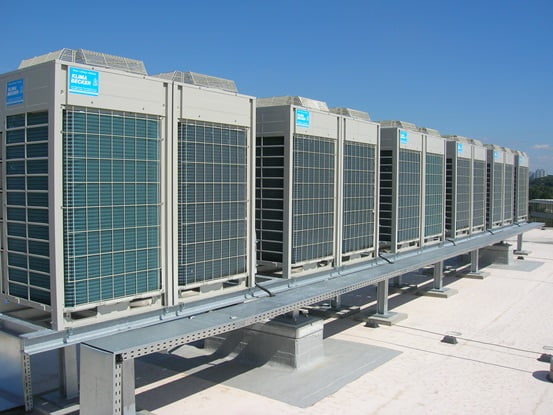 There is a good chance you've already heard about VRF systems but don't know how they work and its benefits. Fret not since most people are new to the world of VRF systems. These units have been used in several countries for a couple of years and continue gaining traction thanks to their numerous benefits.
The term VRF stands for Variable Refrigerant Flow and is widely known for its energy-efficiency and a quick return on investment in many applications. In this simple guide, we will take you through the common myths and facts surrounding VRF systems.
Myth: They Offer the Same Efficiency as other HVAC Systems
You might not know this but VRF systems offer almost 30% greater energy efficiency when compared to the traditional HVAC units. The energy-saving capability of this unit lies in the inverter-powered compressors. These compressors are apt for meeting the precise heating and cooling loads while also reduce energy usage.
Myth: VRF Systems are Limited to Commercial Use
Thanks to their advanced control capabilities and single-phase electric configurations, you can integrate VRF systems into several HVAC products. They can be utterly useful in meeting the needs of small and large size building, single-family homes.
What is even more fascinating is the sheer fact that VRF systems are utterly compact and manageable when compared to conventional HVAC systems. No wonder they are perfect for places with limited spaces.
Fact: VRF Systems Work Simultaneously
VRF systems have what it takes to offer both heating and cooling simultaneously with heat pump and heat recovery systems. If at all you need heating and cooling at the same time, it is ideal to pick heat recovery VRF.
Wrapping Up
We can all agree that VRF systems are taking the world by storms thanks to their energy efficiency. Well, these myths and facts were quite a revelation about VRF systems. With this information, it will be easier for you to decide on buying your next air conditioner. Hopefully, this simple guide can come in handy the next time you want to buy a VRF system.