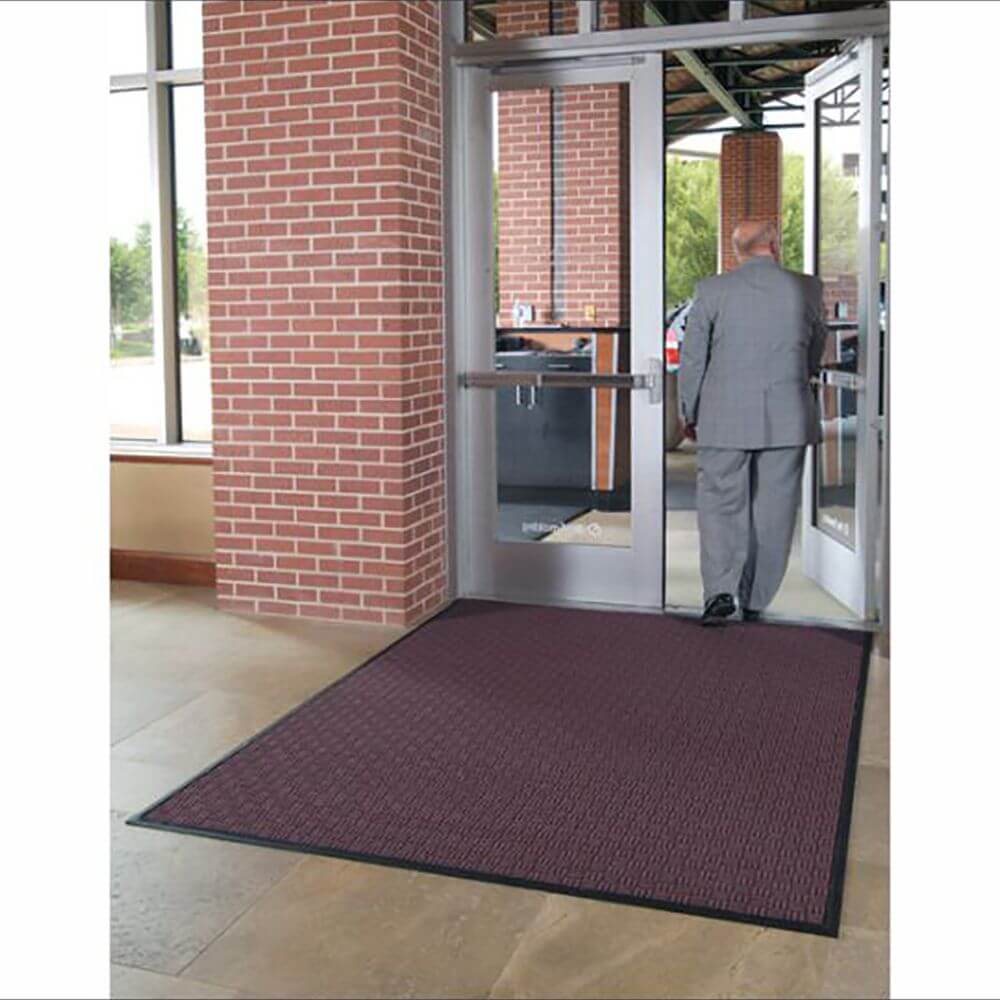 WaterHog mats are the best mats that one can buy for their commercial places. These mats will solve all your problem and you will get the best result. There are different types of mats that you can choose frokm but before you need to know the details and then you will get the idea.
Here is the list of WaterHog mats and its better to read the features and details before you make the final investment for your business purpose. It makes things work and you have the knowledge on the mats and it will solve all your problems easily.
Types of WaterHogMats for your business and commercial space
WaterHog classic: as the name suggest it is a classic model that comes in fully functional form for outdoors and even for indoors. It is an all-polypropylene resilient product where the construction makes the best with the WaterHog Classic and it is great for aggressive cleaning ability and it have the capable to endure all kinds of harsh weather.
WaterHog half oval: this mat also delivers the aggressive cleaning and it has a great ability like the Classic one and it has unique shape that even in small entrance areas look large. Half ovals will take up fewer floors while you can use the pattern of broad-arc and it promotes openness to any of the space.
WaterHog Premier Floor Tile: it is an ideal one to cover the large floor spaces via the recessed carpet and tile application. These are the tiles applications that are available in various range of colours that will match the most elements of the interior décor and there is no element of interior décor and sacrifice in the cleaning ability.
WaterHog Logo Mat: the logo mat has the feature of an inlay logo application of the unparallel precision and detail. They are available in 18 unique colours and for businesses they look just perfect. It is a custom mat that one can use both indoors and outdoors.
A water dam border on the bottom of the mat prevents rain or snow from leaking off and onto the floor beneath it, which keeps your floors dry and safe. They're also available with bevelled edges, which can make it easier for a person to transition from the mat to the floor. This helps to reduce accidents and improve traction, especially for those who use walkers or those who have trouble with their feet. The bevelled edge also makes it easier for carts and dollies to roll across the mat, without catching their heels.
Therefore, Ultimate mats are the best choices that help in the protection of the floor and it last long for the great purpose. You can use these mats for a long-lasting purpose. They ae incredible in quality and durable to make a great impact for your business. Hence, you do not have to look for any other solutions and it solves all your problems in just no time.